Welcome Message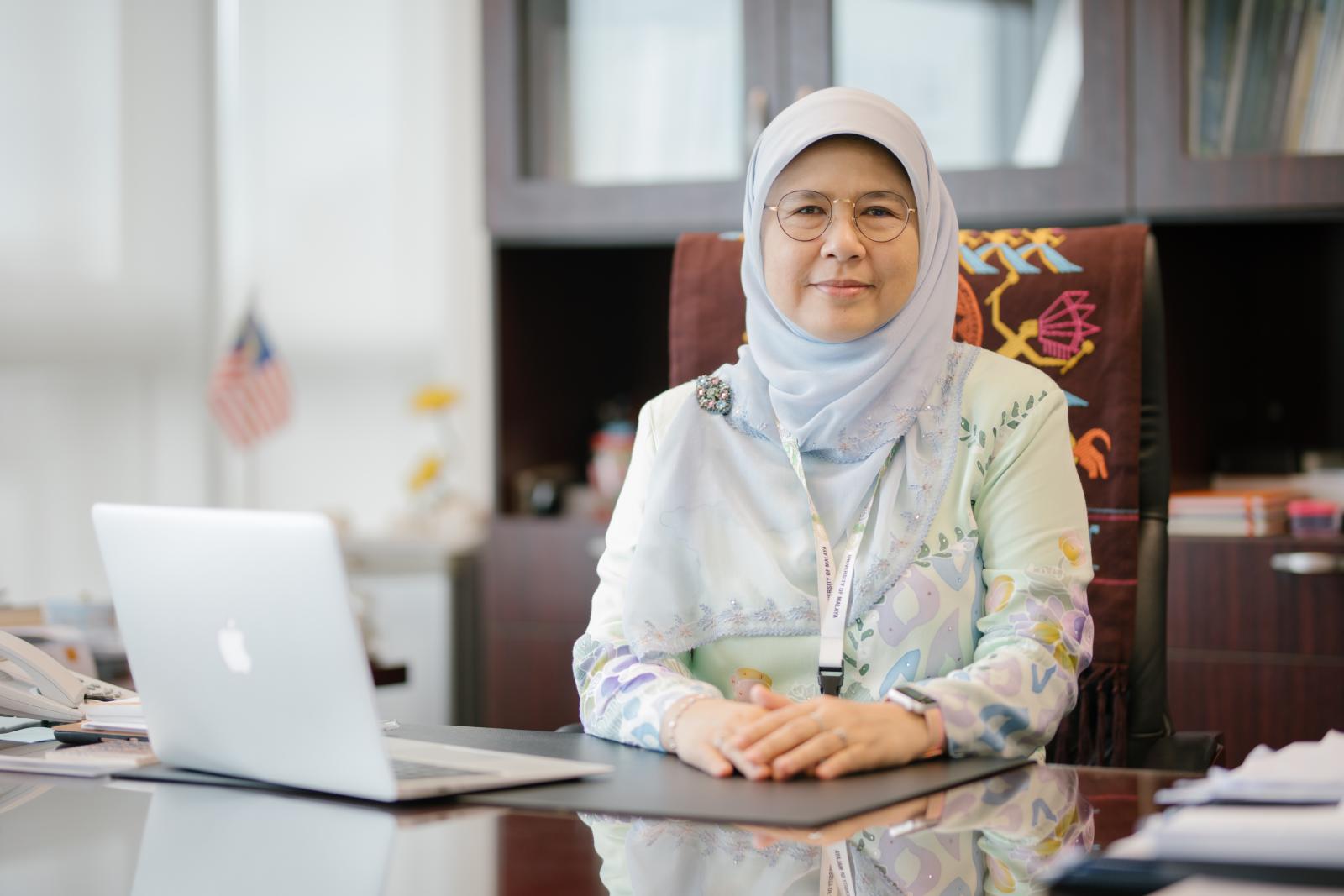 Professor Dr. Kamila Ghazali
Deputy Vice-Chancellor (Academic & International)
As Deputy Vice-Chancellor (Academic & International) of Universiti Malaya, I am committed to the university's journey as the leader and trendsetter in academic advancement, research, and innovation. As the premier university in the country, it has to be both egalitarian and elitist, leading and shaping the nation's future.
The digital world has transformed the way we deliver academic programmes. Leveraging on our digital capabilities we offer our programmes in a hybrid or blended fashion where courses are conducted both via online learning, or eLearning, as well as face-to-face interaction in and outside of the classroom. This method of delivery brings about immense opportunities.
We live in an integrated world in which technical knowledge and skills in one specific field need to be complemented by soft skills, thinking skills and other life skills. It has become nearly a cliché that employers are all looking for graduates who have good communication skills, are able to think critically, and display leadership potential. In addition, employers (and investors) also favour people with entrepreneurial mindsets, who are creative, dependable, and are good team players. Universiti Malaya strives to imbue our students with all these attributes, as the UM DNA, through our programmes which are infused with activities which allow our students the independence of self-directed learning while knowing with confidence that guidance and consultation are attainable anytime.
With regards to internationalisation, I believe, the support of global thought leadership and knowledge exchange is extremely important and under my stewardship I will continue to support the whole university community to strive to connect and establish even stronger networks; moving beyond bilateral agreements and student exchanges to joint programs and academic exchanges.
I hope you will find the website useful as we continue to share with you exciting news in our initiatives to promote excellence in higher education as well as celebrate our successes and endeavour with our valued partners.
Updated on 10 Aug 2020
---